Salads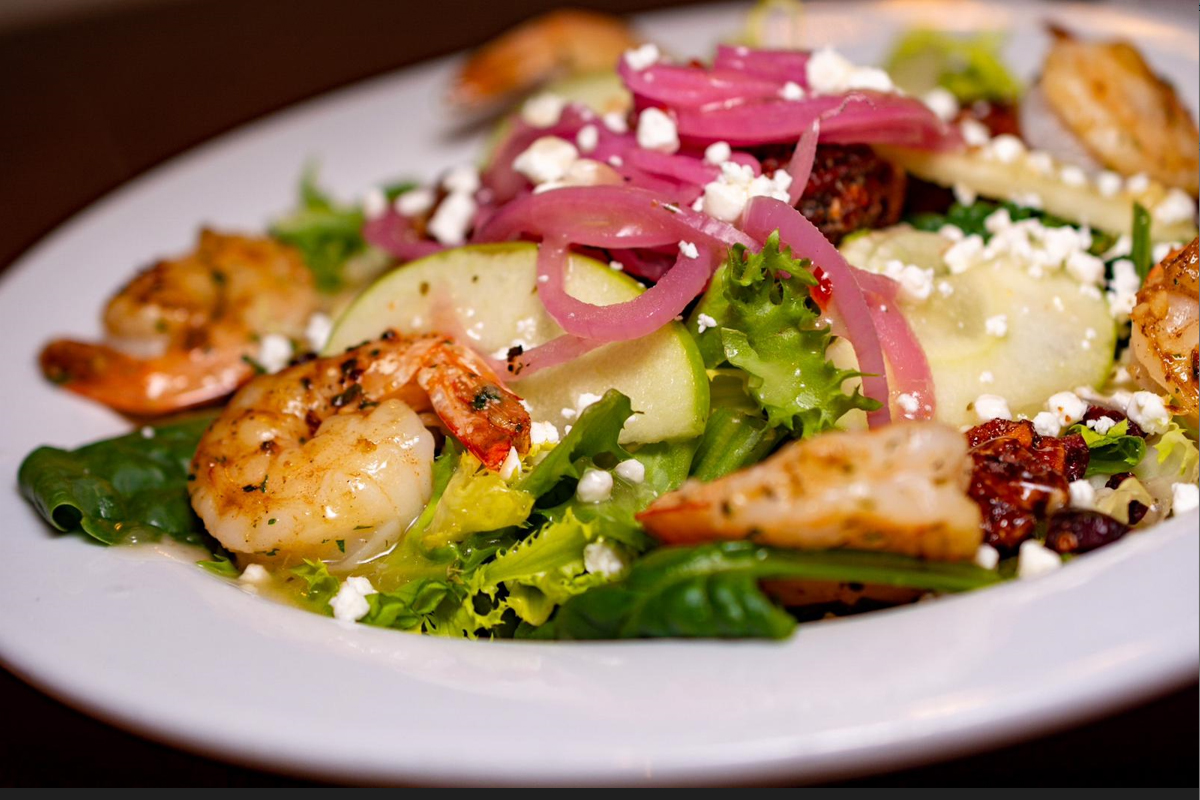 BURRATA-PROSCIUTTO SALAD
$16.95
Fresh Italian burrata cheese served on a bed of spring mix, shaved prosciutto, basil pesto, grape tomatoes, sunflower seeds, green apple drizzled with Italian dressing.
ARTISAN SALAD (GF)
$16.95
Mixed greens, goat cheese, red onions, sliced apples, cranberries and spiced candied pecans with house dressing.
CHICKEN OR BEEF TEX-MEX SALAD
$18.95
Chopped lettuce, three cheese blend, corns, beans, grape tomatoes, salsa, sour cream, guacamole, nacho chips.
CAESAR SALAD
Small $8.95 Large $13.95
Crisp romaine tossed in a creamy Caesar dressing with parmesan cheese, bacon bits and croutons.
GREEK SALAD
Small $7.95 Large $12.95
Lettuce, black olives, red onion, cucumbers, red pepper, grape tomatoes, feta cheese, house made greek dressing.